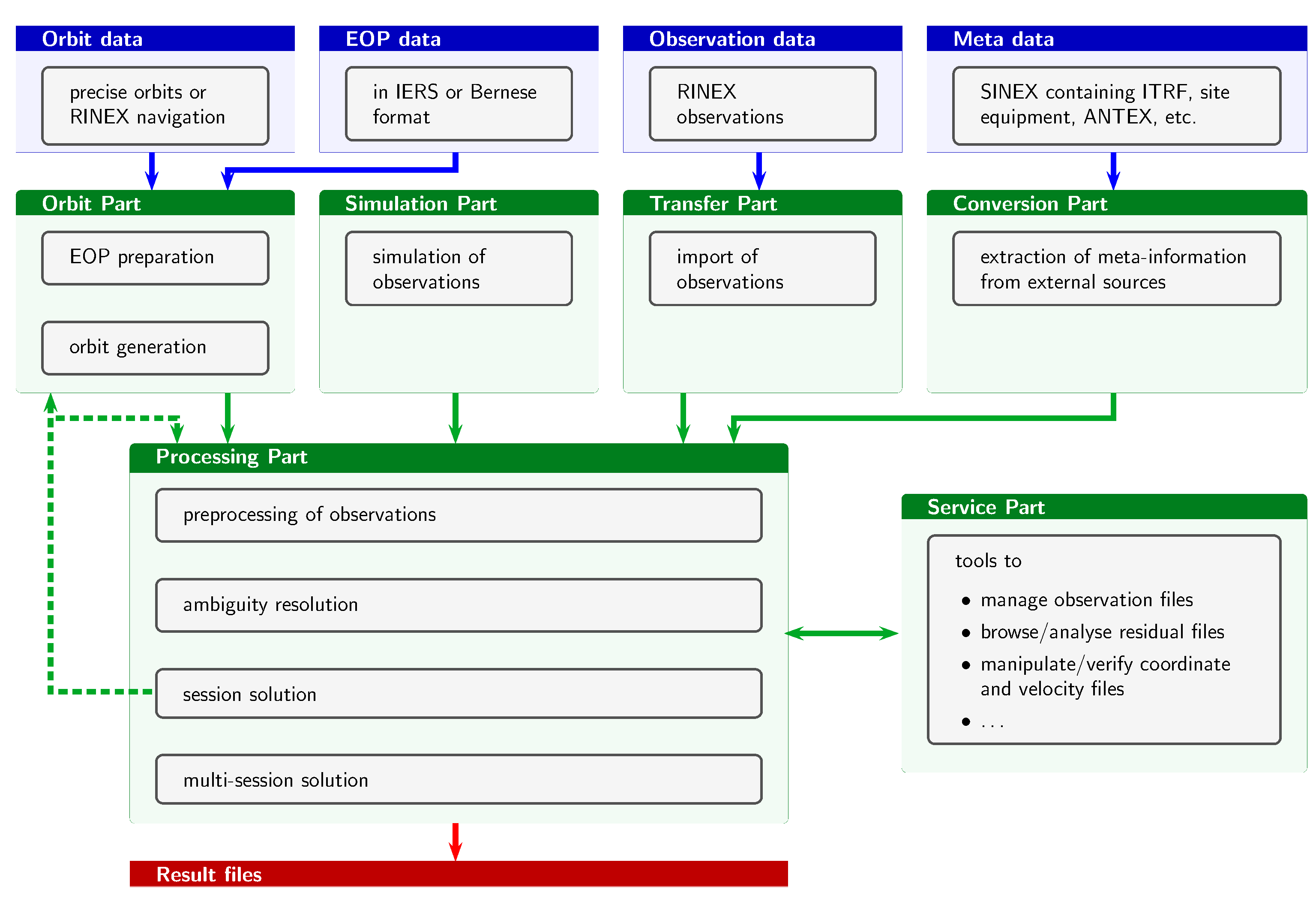 Transfer Part
Programs for generating files in the Bernese format from RINEX. Furthermore, this part also contains a set of tools to cut/concatenate and to manipulate RINEX files.


Conversion Part
Programs to extract external information necessary for the processing from international to Bernese specific formats
(e.g., coordinates and velocities from ITRF in SINEX format, ANTEX, Bias SINEX).


Orbit Part
Programs for generation of a source-independent orbit representation (standard orbits), to update orbits, generate orbits in precise orbit format, compare orbits, etc.
The Earth orientation related tools are included in this part too.


Processing Part
Programs for receiver clock synchronization, code and phase pre-processing, ambiguity resolution, parameter estimation based on GNSS observations (program GPSEST) and on the superposition of normal equations (program ADDNEQ2).


Simulation Part
Program to generate simulated GNSS observations (code and/or phase, one or two frequencies) based on statistical information (RMS for observations, biases, cycle slips).


Service Part
A collection of useful tools to edit/browse/manipulate binary data files, compare coordinate sets, display residuals, etc. A set of programs to convert binary files to ASCII and vice versa belong to the service part, too.